Welcome to our comprehensive guide on the surprising health benefits of jicama. In this article, we will delve into the various ways this humble root vegetable can enhance your overall well-being. From boosting your immune system to improving digestion and beyond, jicama is a versatile and nutrient-packed addition to any diet. So, let's explore the incredible benefits of jicama and how you can incorporate it into your daily routine.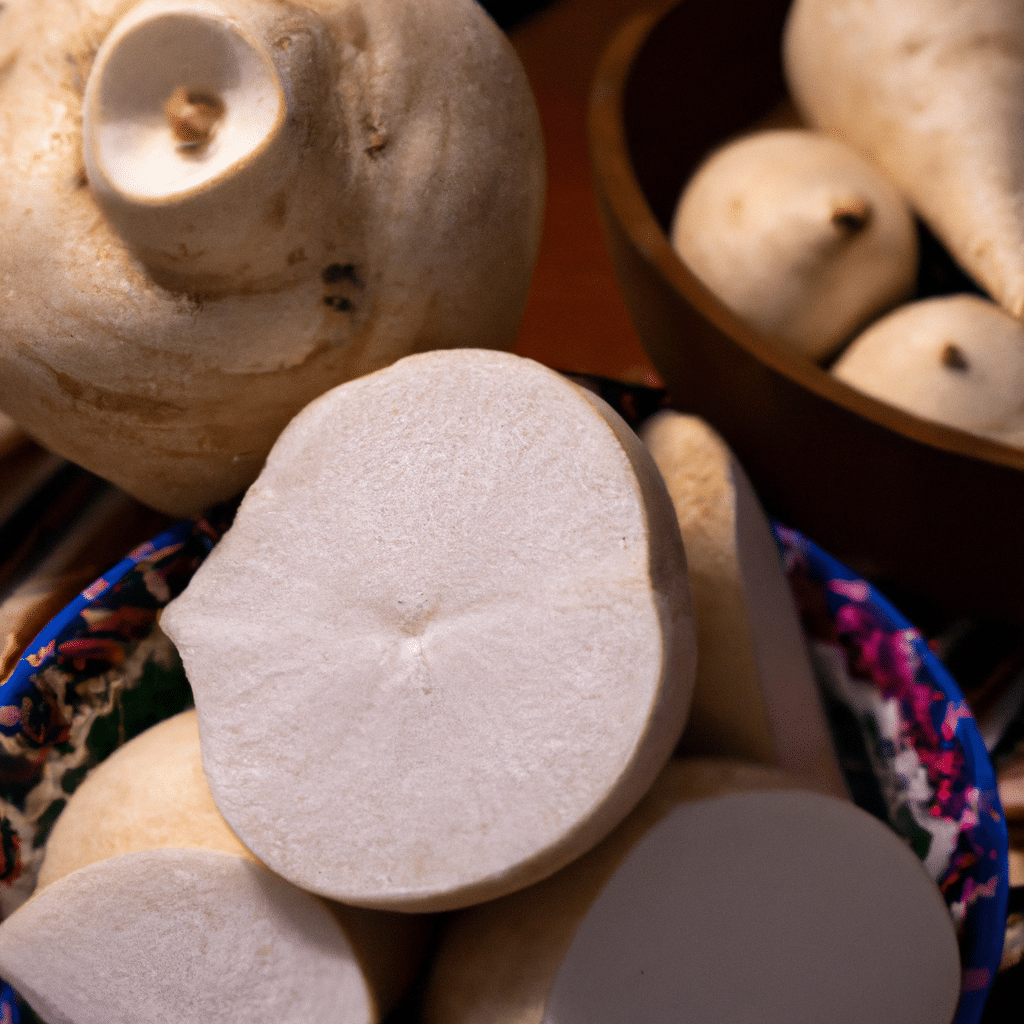 What is Jicama?
Jicama, scientifically known as Pachyrhizus erosus, is a root vegetable native to Mexico. It belongs to the legume family, making it a relative of beans and peas. The jicama plant produces tuberous roots that are the edible part of the plant. These roots have a slightly sweet and crunchy flesh, which makes them a popular ingredient in various cuisines around the world.
Boost Your Immunity with Jicama
One of the most remarkable health benefits of jicama is its ability to boost the immune system. Jicama is rich in vitamin C, a powerful antioxidant that helps strengthen the immune system and protect against harmful free radicals. A single cup of jicama contains around 44% of the recommended daily intake of vitamin C, making it an excellent natural source for fortifying your immune defenses.
Improve Digestion with Jicama
Incorporating jicama into your diet can also have significant benefits for your digestive system. This root vegetable is packed with dietary fiber, which plays a crucial role in maintaining a healthy digestive tract. Fiber adds bulk to the stool, promoting regular bowel movements and preventing constipation. Additionally, jicama contains a unique type of fiber called inulin, which acts as a prebiotic, nourishing the beneficial bacteria in your gut and supporting a healthy gut flora.
Jicama for Weight Management
If you're looking to shed some extra pounds or maintain a healthy weight, jicama can be a valuable addition to your diet. Due to its high fiber content and low calorie count, jicama is considered a weight-friendly food. The fiber in jicama helps you feel full for longer, reducing hunger cravings and preventing overeating. Moreover, jicama is also low in fat and cholesterol, making it an ideal choice for those aiming to manage their weight effectively.
Antioxidant Power of Jicama
Jicama is loaded with antioxidants, which are compounds that help protect your cells from damage caused by harmful free radicals. These antioxidants, such as vitamin C and various phytochemicals found in jicama, can help reduce the risk of chronic diseases like heart disease and certain types of cancer. By incorporating jicama into your diet, you can provide your body with a natural defense against oxidative stress and promote overall well-being.
Jicama's Impact on Blood Sugar Control
For individuals struggling with diabetes or those aiming to maintain stable blood sugar levels, jicama can be a beneficial addition to their diet. Jicama has a low glycemic index, which means it causes a slower and more gradual rise in blood sugar compared to high-glycemic foods. This is due to its high fiber content and the presence of complex carbohydrates that take longer to digest. Including jicama in your meals can help regulate blood sugar levels and promote better glucose control.
Jicama as a Versatile Culinary Ingredient
Apart from its numerous health benefits, jicama is also a versatile ingredient that can be used in various culinary preparations. Its crisp texture and mildly sweet flavor make it a fantastic addition to salads, slaws, stir-fries, and even as a healthy snack when sliced and enjoyed raw. Jicama can also be cooked and used in stews, soups, and other hot dishes, adding a unique touch to your recipes. Its versatility makes it an excellent choice for experimenting with new flavors and textures in your meals.
Conclusion
In conclusion, jicama is truly a hidden gem when it comes to promoting optimal health. From boosting your immune system and improving digestion to aiding in weight management and blood sugar control, the benefits of incorporating jicama into your diet are undeniable. This humble root vegetable offers a range of essential nutrients, antioxidants, and fiber that can have a profound positive impact on your overall well-being. So, why not give jicama a try and experience its surprising health benefits for yourself? Start exploring the various ways you can incorporate jicama into your favorite dishes and reap the rewards of this incredible superfood.