Welcome to our comprehensive guide on how to impress your guests with unique CSA-inspired dishes. CSA, which stands for Community Supported Agriculture, is a wonderful way to support local farmers and enjoy fresh, seasonal produce. In this article, we will share gourmet recipes that highlight the best of CSA ingredients, helping you create memorable meals that will leave your guests wanting more. Whether you are an experienced chef or a novice in the kitchen, these recipes are designed to inspire and elevate your cooking skills.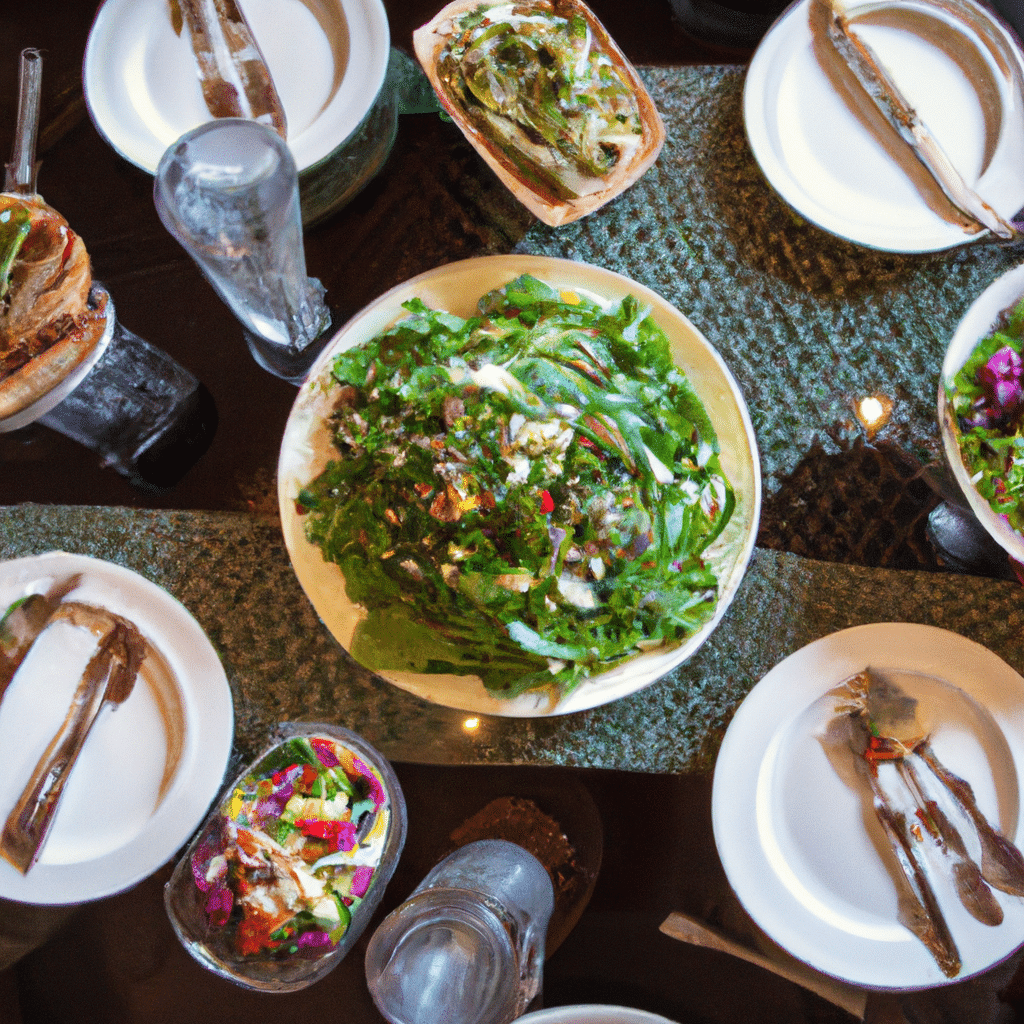 The Benefits of CSA and Seasonal Ingredients
Before we dive into the recipes, let's take a moment to understand the benefits of CSA and why using seasonal ingredients is important. CSA programs connect consumers directly with local farmers, allowing them to receive a share of the harvest on a regular basis. By participating in a CSA, you not only support local agriculture but also ensure that you are getting the freshest and most nutrient-rich produce available.
Using seasonal ingredients not only enhances the flavor and nutritional value of your meals but also reduces your carbon footprint. When you cook with ingredients that are in season, they are often sourced locally, reducing the distance they need to travel. This, in turn, reduces the environmental impact associated with transportation and storage.
Recipe 1: Roasted Beet and Goat Cheese Salad
Ingredients:
4 medium-sized beets
2 tablespoons olive oil
Salt and pepper to taste
4 cups mixed greens
1/2 cup crumbled goat cheese
1/4 cup chopped walnuts
Balsamic vinaigrette dressing
Instructions:
Preheat your oven to 400°F (200°C).
Trim the tops and roots of the beets, then wash and dry them.
Place the beets on a baking sheet and drizzle with olive oil. Season with salt and pepper.
Roast the beets for 40-50 minutes or until tender.
Remove the beets from the oven and let them cool. Once cooled, peel and slice them.
In a large salad bowl, combine the mixed greens, sliced beets, crumbled goat cheese, and chopped walnuts.
Drizzle the salad with balsamic vinaigrette dressing and toss gently to combine.
Serve the salad as a refreshing and colorful appetizer or as a side dish to complement your main course.
Recipe 2: Braised Chicken with Root Vegetables
Ingredients:
4 bone-in, skin-on chicken thighs
2 tablespoons olive oil
Salt and pepper to taste
1 onion, diced
2 carrots, peeled and sliced
2 parsnips, peeled and sliced
2 turnips, peeled and diced
4 cloves of garlic, minced
1 cup chicken broth
1 tablespoon fresh thyme leaves
Instructions:
Season the chicken thighs with salt and pepper.
Heat olive oil in a large skillet over medium-high heat.
Add the chicken thighs, skin side down, and cook until golden brown, about 5 minutes per side. Remove from the skillet and set aside.
In the same skillet, add the diced onion, carrots, parsnips, turnips, and minced garlic. Cook until the vegetables are slightly softened, about 5 minutes.
Return the chicken thighs to the skillet, skin side up, and pour in the chicken broth.
Sprinkle the fresh thyme leaves over the chicken and vegetables.
Cover the skillet and reduce the heat to low. Simmer for 30-40 minutes or until the chicken is cooked through and the vegetables are tender.
Serve the braised chicken with root vegetables on a bed of fluffy mashed potatoes or steamed rice for a hearty and satisfying meal.
Recipe 3: Grilled Summer Vegetable Skewers
Ingredients:
1 zucchini, cut into thick slices
1 yellow squash, cut into thick slices
1 red bell pepper, cut into chunks
1 red onion, cut into chunks
8-10 cherry tomatoes
2 tablespoons olive oil
Salt and pepper to taste
Fresh herbs (such as basil or parsley) for garnish
Instructions:
Preheat your grill to medium heat.
Thread the zucchini, yellow squash, bell pepper, red onion, and cherry tomatoes onto skewers, alternating the vegetables.
Brush the vegetable skewers with olive oil and season with salt and pepper.
Place the skewers on the preheated grill and cook for 10-12 minutes, turning occasionally, until the vegetables are tender and lightly charred.
Remove the skewers from the grill and garnish with fresh herbs.
These grilled summer vegetable skewers make a delightful side dish or can be served with a protein of your choice for a complete and healthy meal.
Conclusion
Impressing your guests with unique CSA-inspired dishes is an achievable feat with the right recipes and a passion for cooking. By incorporating seasonal ingredients from your local CSA program, you not only support local farmers but also elevate the flavors and nutritional value of your meals. From the vibrant roasted beet and goat cheese salad to the hearty braised chicken with root vegetables and the delightful grilled summer vegetable skewers, these gourmet recipes are sure to impress even the most discerning palates. So go ahead, embrace the bounty of your CSA and create unforgettable dining experiences for your guests. Bon appétit!